The origin of Easter
For Christians, Easter is above all a commemoration of Jesus Christ's death and resurrection in around the year AD 30. Easter Sunday follows Holy Week, during which Jesus ate his last meal with the disciples (Maundy Thursday), before being crucified the next day (Good Friday) and then raised from the dead on the third day, Easter Sunday, a day for rejoicing.
Christ's resurrection is also celebrated by Orthodox Christians at Easter. Various processions are held during Holy Week and a fast begins on Monday of this week, ending on Easter Sunday with the Paschal meal, where lamb was traditionally served.
| | |
| --- | --- |
| | |
| The crucifixion of Jesus Christ (engraving by A. H. Payne) | The placing of Christ in the tomb (engraving by Adrian Ludwig Richter) |
| | |
| --- | --- |
| | |
| The Resurrection Of Jesus Christ (engraving by Albrecht Dürer) | Jesus and his disciples after the resurrection (engraving by Alexandre Bida) |
Easter and the Jewish Passover festival are strongly connected. Passover (called "Pesach" in Hebrew) is one of the most important Jewish religious festivals. It commemorates the flight of the Jewish people after their liberation from slavery in Egypt ("The Exodus"), and the birth of the children of Israel.
During Passover, in remembrance of the escape from Egypt, which was so hurried that the dough of the bread for the journey didn't have time to rise, it is forbidden to eat anything containing yeast. Jewish families will remove every last trace of yeast from their homes. They eat Matzo, a kind of unleavened bread.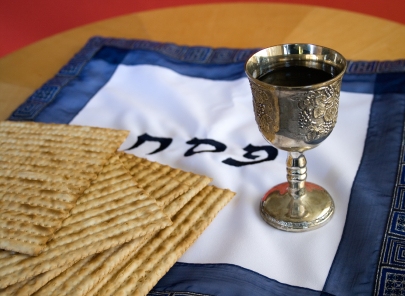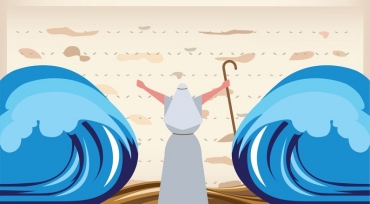 Easter is not just a religious holiday. It's also a pagan festival which was a celebration of springtime, rebirth and the return of the light after the long, sombre winter months.
In classical times, several legends recounted this joyous renewal of life, which was often symbolized by the return to earth or the reawakening of a god or goddess.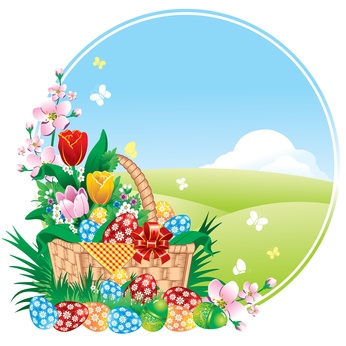 These pages could also interest you...
Sponsored Links